Business in UAE with less investment: UAE is a hub of business ideas. it looks very difficult that any business is not developing in this state. Developers that are eager to earn from the developing state and friendly economic climate of the state all over the world are usually attracted by these states.
Many foreigners became multi-millionaires and even billionaires who invested a lot of money in the emirate's attractive business sectors.
Many people are scared to start because they don't have a huge amount of money for a startup. A piece of shocking news for local and foreign investors is that Interacting with the right business consultant will help you accomplish your objectives within your budget all over the UAE.
If you are looking for an ideal business with very little investment then here you can find some ideas.
Ideas for business in UAE with fewer investments
1) Property Managers
The citizens in the United Arab Emirates are so beyond extremely rich as you might be aware that Abu Dhabi is the world's largest economic city.
One of the trouble usually they face handling their entire assets by themselves. Because every individual with a large amount of wealth has bought so many properties.
So, this is an opportunity for smart individuals to handle and organize their finances while the sun is shining.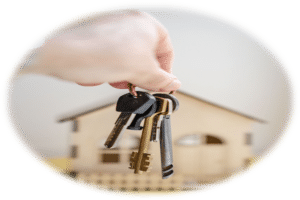 2) Professional in social media
As we are in the era of technology and development, there are only a couple of companies left that may have not social media presence. The client will usually search for a company, product, or any service that they hear of.
But still, many companies are unable to maintain and work on their social accounts due to a lack of time and media experts.
Therefore, many companies hire independent social media experts to handle their social media presence. Due to this, service charges have been increased for working on social accounts.
Except for licenses, expenses are almost negligible. Most people have a laptop and internet connection, that's all you need.
3) Food industry
The food industry is a source of earnings for many investors. Those who have very little money for startups In the United Arab Emirates. Opening a cafe is beneficial in this case.
We have many alternatives for the food industry for this who want a minimal business setup in the UAE.
"Cloud kitchen" or dark "kitchen" is a cafe that only provides food delivery service and there is no need for a proper setup. A user just has to order food and it will deliver to the desired address.
There are various opportunities in the UAE for those who desire to start their accounting department.
4) Service as an accountant
After the adoption of Value Added Tax (VAT) in the Emirates, the need for experienced and professional accountants has arisen.
Companies have to manage their accounting documents and financial records in line according to strict rules and regulations of the UAE Ministry of Economy, according to the VAT Law.
According to one analysis, the most profitable small business field in the United Arab Emirates in 2017 was accounting services. These services include bookkeeping, tax planning, and payroll processing.
Read Also: How to start a business with zero investment?
5) Tutoring
If you already have a skill that another person wants to study, then an excellent idea for a low-cost business plan. You can choose any field in which you are an expert like language, traditional arts, drawing, handicrafts, or fields of study like mathematics, science, or English.
You are ready to start up if you already have relevant data, skills, and qualifications. Moreover, you can offer your services in return for a small payment by putting advertisements on multiple sites.
6) Business of Interior Design Consultancy
We have a business idea for people who are not just creative and have amazing business sense but also artistic minds.
What you have to do is just assist and help the customers in renovating their space according to their recommendations and taste. In this, you will require a great deal of intelligence in order to meet the client's desire.
7) Technicians
The rise in the development of commercial and residential real estate in Dubai. And the other UAE increases demand for technical services.
The most searched services include electrical fittings and fixtures services, painters' agreements, cooktop structures, ventilation ducts, and sanitation contracts, service areas coring and ditching contracts, public transport, and, road sign projects, and underground wireless communications and power cable fixtures and repair services.
There is a huge market for a company that delivers expert technology solutions in Dubai's City center and other highly populated areas.
8) Daycare facilities
According to current numbers, the requirement for services like babysitting, nursing, and others is estimated to rise at a CAGR of 9%.
For someone who desires to make decent earnings in a short amount of time, without making a huge financial investment, this is a significant possibility for them. This is another low-investment idea for business startups.
9) Handyman services
There can be many reasons for anybody to have a handyman. In Dubai and Sharjah, people who live in apartments have a huge demand for a handyman.
Some areas of Dubai and Sharjah, are heavily populated, so this could be the best idea to get started if you have some trained workers with you. For this startup, you don't need a huge financial investment.
10) Security service
Secret Services to companies and organizations from around UAE is offering Guards and access services. In the coming years, the security market is going to improve.
Innovators with knowledge of security management and providing security services to other organizations. This is one of the best business-to-business service-providing businesses.
11) Photography service
One of the significant value fields is photography. The photography business is just easy to start but also easy to manage as well.
Just take the necessary equipment and proper direction. In UAE you have the best investment to start a business of your own choice.
12) Fitness Professional
One of the most in-demand services along with many other services is fitness instruction in Dubai. Fitness instructors, clubs, and health classes are some wanted services.
Managing physical condition and appearance is something about which almost every individual is highly concerned. For any investor, it's beneficial to open a fitness center in Dubai.