How to start a business with zero investment?
Having no money is not a big deal for starting a business. You got the idea now get ready to start a business. Entrepreneurs often delay their plans due to a lack of money.
It's simple to believe that a company can only launch with valuable funding, but that isn't always the case.
Starting own business, but have no money?
All you want is a business mindset, which requires patience, focus, creativity, and a determination to try new things. At this point, the question is how to startup with no money.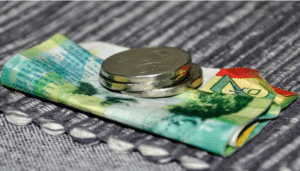 What to use? Where to go?
You may find all of the answers to your questions here.
Cheap activities to just get started
• How to get cash?
First of all look at what you have to invest or what you can manage to lose after looking carefully at what you already have, such as savings, investments, or retirement funds.
There are many creative techniques to look at to raise the money you need if you don't have any money.
• Develop and market online courses
Why not teach others and earn a profit by something you are pretty excellent at? Another likely technique for starting a business is to sell online courses
Many users prefer to attend and participate in online courses as a way to quickly gain skills and information. The best part is that making a course website doesn't require any type of code writing.
• Start with a small investment
Start small and simplify your plan before extending to a major product or service offering. By focusing on a single good or service, you'll decrease the amount of risk and stress of early financial problems.
You can focus on a targeted market by beginning only with one service or product and developing as the idea picks up steam.
• Stop keeping things off
The fear of failure is one of the main reasons that stop effective and beneficial ideas. Don't make yourself stop from inventing a product or any service only due to a lack of funds and investments.
It's not necessary that the beginning should always be brilliant and perfect. it can keep you away from making things that can pay off in the long term.
Let's discuss some tips for a startup for an entrepreneur
• Pay attention to the main goal.
Before moving to anything else focus on the basics.
What makes you unique in the market?
Make sure you have a different product or service as we have already a lot of competition.
More importantly, be aware of your market strategy. It will boost your strategy in marketing.
• Create an awesome team.
The right people for the right job should be your hiring strategy. Seek out people having the same passion and vision as yours.
It is preferred to hire experts in their industry who are able, experienced, and skilled because they can increase the rate of progress and may provide new growth chances for the company.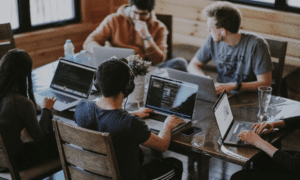 • Utilize free cost resources
There are various expensive options for business, but there are also multiple low- and no-cost resources that can instruct you in nearly all of what you need to know.
• Enhance your online presence
Whether the business is big or small, the online market is one of the most inexpensive and widely used.
Online time is being used by more individuals than ever before. Increase your Customer Engagement by making yourself easily reachable to them.
Hence, you should think about enhancing your digital advertising because it can affect your company significantly.
• Knowing about competitors
In business, it is very essential to understand what your opponents are doing in business for realizing what actually you should do.
It can always be effective when you know about the capabilities and weaknesses of competitors. In this way, you can set effective marketing strategies and competitive prices.
The study of competitors and new trends helps you to gain information so a company can easily deal with the challenges and evaluate danger.
• Be innovative
Today is the age of the Internet. In this busy time, no one is free even for shopping. Therefore people mostly refer to online shopping.
So create something that you can sell online. If you have some specialty or skills or an outstanding product, you can have a huge and active audience on the internet.
If you don't want to create your product that's not a big deal many companies offer you to sell their services and products. There is no need for huge investment and a great way to start a business.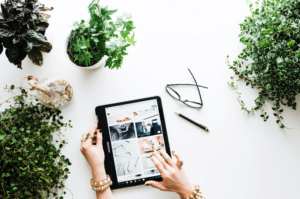 Read Also: How to do Affiliate Marketing?
Ideas for starting a business online
• Become a YouTuber
If you having fun making videos this is great because you have the wonderful business opportunity to become a YouTuber, the largest video hosting service in the world, and the second-most-used search engine.
You have to just build the channel, generate the videos and upload your videos on that channel. All the sponsorships, advertisements, and deals will be the source of your income.
Many YouTubers earn millions of dollars annually. Your video content will be of your choice. These can be personal vlogs, instructive channels like video reviews, cuisine channels, etc.
• Become a video editor
With the increasing demand for YouTube and other apps of videos, the requirement for professional video editors is also increasing numerously.
You will find clients who will pay you enough so you can pay your bills. After some time of working with some random people, you can extend your services and open your own agency.
If you are facing any kind of issues in creating or editing videos, you can find a lot of tutorial videos on YouTube.
• Become a Graphic designer
Graphics designer's work is all about creating the company and brand logos, posters, and business cards in order to get to advertise and gain a financial advantage for a company. In this huge industry, we can find customers anywhere.
A graphic designer works by using Adobe Illustrator, Photoshop, etc. This field is quite popular and many universities, centers, and academies offer graphics design courses.
You must create a portfolio to show off your skills to get the best opportunities in your career courses. YouTube also has material according to the requirements of the students.
"Don't think too much, if you have made up your mind, go, start working, and start a business now."
Click Here to Use Temp Mail